1
« on: June 02, 2018, 12:02:22 PM »
I posted here a while back but it's worth bumping these few points which really ought to get fixed...
(1) The generator warning lamps are illuminated when the generators are on rather than when they are off, disagreeing with the panel labelling.
(2) The engine 2 generator switch is mislabelled.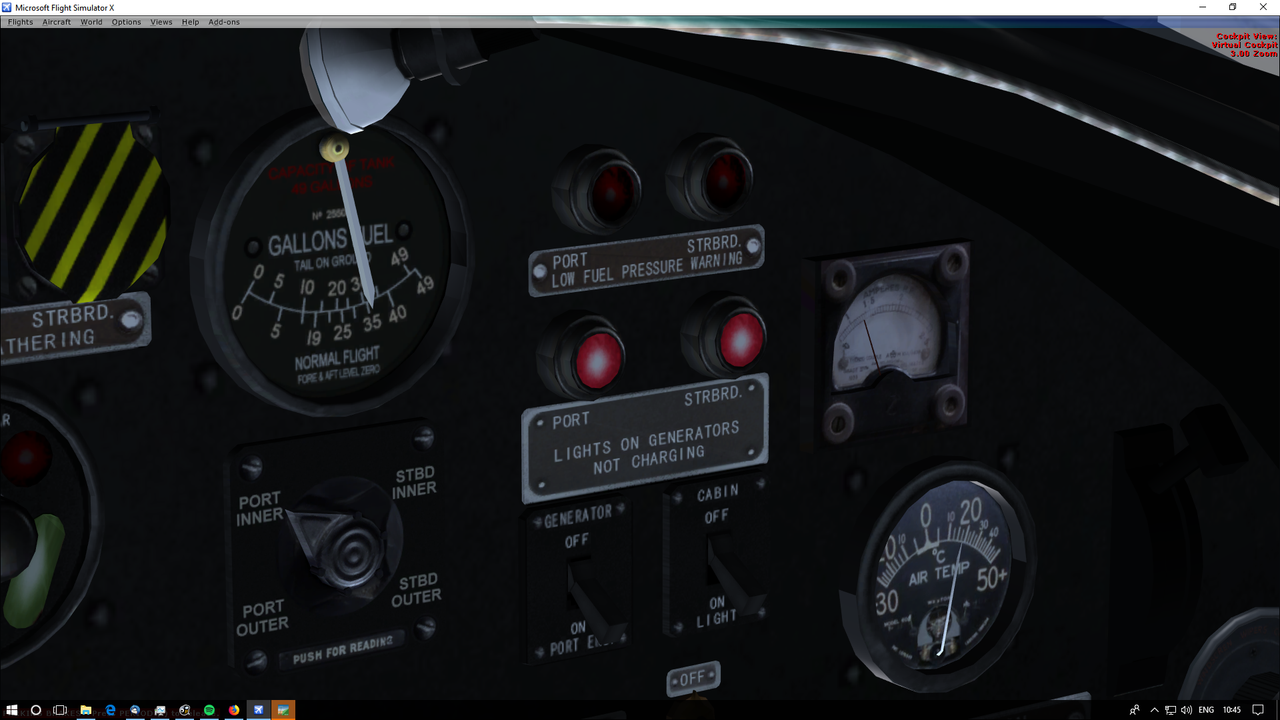 (3) On the Mark 5 the starter buttons have no clickspot and the compass ring lock and ring inoperative.
(4) On the Mark 5 panel labelling and gauge numbers etc are 3D, other panels are flat - maybe related to problem (3) ?